What We Do And How We Do It
It is difficult to keep up with all the communications products and services in the marketplace today. We specialize in the industry and pride ourselves in our ability to craft the most cost effective solutions for our customers. We offer you a combined total of 35 years of telecommunications and data experience. We have relationships with most major carriers and can provide services tailored to your specific business needs.
We'll come to your business, analyze the services you have, and help you determine what makes sense for your business environment. We insure that your voice and data products make sense and help your company be more productive.

Company Profile
The advances in technology and deregulation changes affecting the telecommunications industry can be very confusing. Our job is to understand the industry and recommend effective bundled or unbundled service to generate efficiency for your business.
The bottom line is we do the research, we craft the services that meet your companies needs at an affordable price.
We can service both Business to Business and Residential Long Distance, Toll Free, and Calling Cards accounts.
Plans as low as $.049 per minute State to State and Regional.
About Our Founder
Richard M. Klein is the president of ECI-1, Inc. and Techflow Systems Inc. Before founding these companies, he also was the owner and founder of the Entre Computer Center in Wayne, PA. Mr. Klein enjoyed a highly successful career with the IBM Company in their data processing divisions, and with Amdahl and Teradata Corp. Mr. Klein has worked in computer industry since 1968,.
With over 30 years in the computer field and over 10 years in telephony field, Mr. Klein now specializes in business systems automation. He guides clients by implementing technologies in a changing business environment. He is an expert in system design, computer hardware and software, and specializes in applying technology to improve the bottom line.
Mr. Klein is an active member of a number of professional computer consulting organizations. He holds a BS in Electrical Engineering from Drexel University and an MS in Electrical Engineering from the University of Pennsylvania.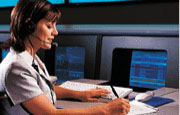 Contact Information
You can reach us simply by calling our toll free number, or sending e-mail to our general mail box, and on of our communications specialists will return you call or e-mail with the information you desire. You can also fax us your phone bills and we will analyze them and call you with recommendations.
Telephone

866-826-ECI1

FAX

610-995-2097

Postal address

983 Old Eagle School Road, Suite 615, Wayne, PA 19087

Electronic mail

General Information: info@eci1.com
Sales:
Customer Support:
Webmaster: